Enabling Precision Data for Precision Medicine
Sentieon develops and supplies a suite of bioinformatics secondary analysis tools that process genomics data with high computing efficiency, fast turnaround time, exceptional accuracy, and 100% consistency.
Learn More
---
The Sentieon tools are drop-in replacements/improvements for BWA/GATK/MuTect/Mutect2. They are easily scalable, easily deployable, easily upgradable, software-only solutions. The Sentieon tools achieve their efficiency and consistency through optimized computing algorithm design and enterprise-strength software implementation, and achieve high accuracy using the industry's most validated mathematics models BWA/GATK and MuTect/Mutect2.
Fast Turnaround
More than a 10X increase in processing speed while providing identical results to BWA/GATK best practices pipelines. Read our latest white paper.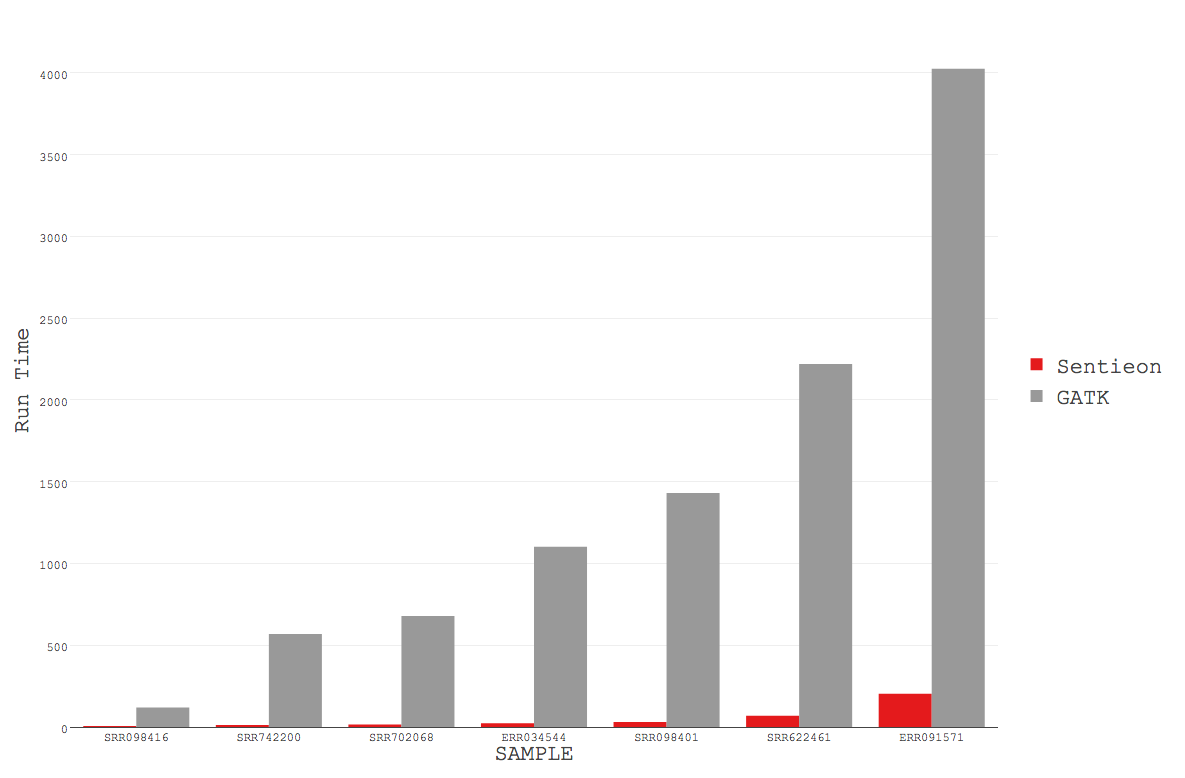 Our Tools
-deployable on any generic-CPU-based computing system-
Accumulated Core Hours
41,815,000+
Total Data Processed
24,000+ TB